History of
Emina Ribera Winery
2005 saw Matarromera take to the very heart of the Golden Mile in Ribera del Duero, building the Emina Winery-Museum in Valbuena de Duero (Valladolid), which boasts being the first ever comprehensive centre for sustainable development. Emina Ribera sets the standards in the sphere of wine-tourism, not only on account of its Wine Museum and Winery, but also owing to the number of tourist facilities in the vicinity: The Rural Emina Hotel, the La Espadaña de San Bernardo Restaurant, and many more besides.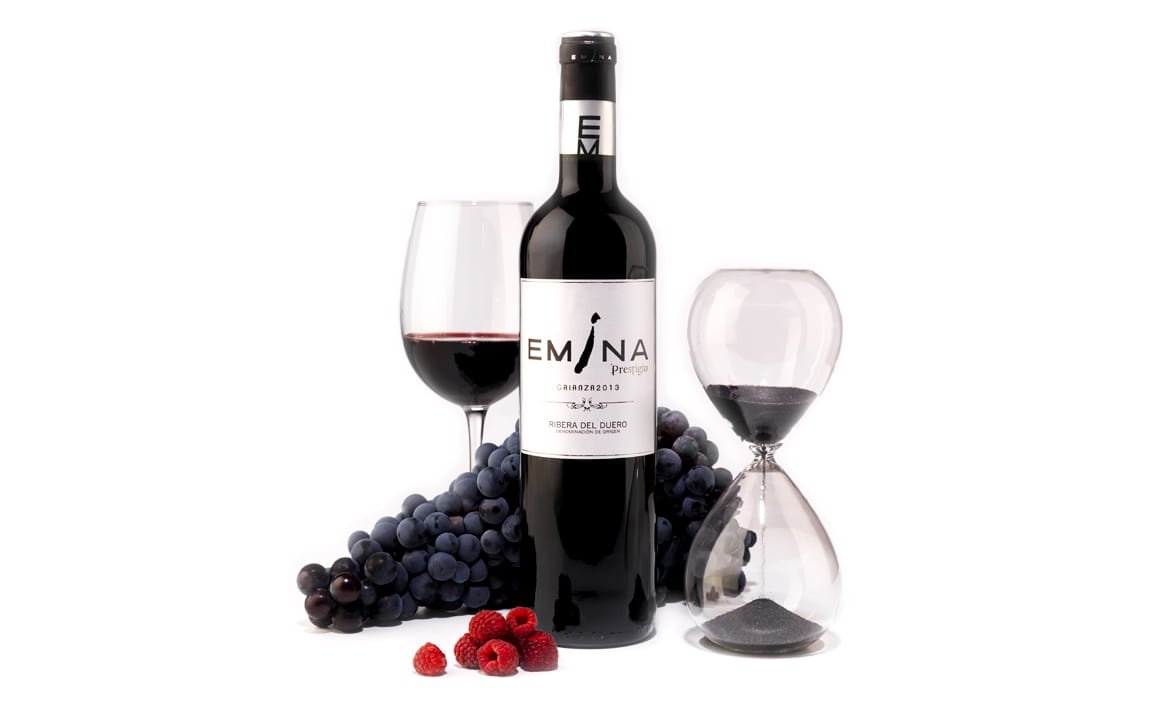 This eco-friendly site, nestled in the landscape and natural environment of San Bernardo, today serves as the company's headquarters and is home to one of the most successful I+D Departments in Castilla y León. Various resources such as solar panels, Sewage Treatment Plants, biomass boilers, electric vehicle (EV) charging stations, etc. allow for the employment of eco-efficiency across all the site's facilities.
Emina Ribera is where the traditional and the modern come together. The wines produced here are young and full of life, in line with the current taste trend in which the fruit reigns supreme. This array of wines encompasses Emina Pasión, Emina Crianza, Emina Reserva, and Emina Atio.

Emina Ribera Winery
Location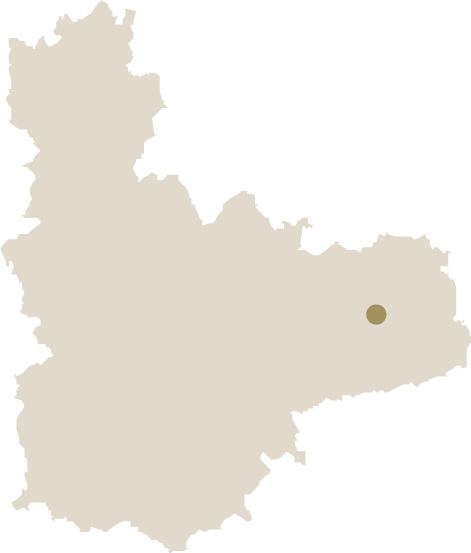 Within the golden oenological triangle formed by the towns of Valbuena de Duero, Pesquera de Duero y Peñafiel and San Bernardo, lies the Emina Ribera del Duero winery. A construction that proudly stands at the forefront of innovation and sustainability, this winery produces contemporary wines that are in line with current taste trends and never fail to both surprise and impress even the most demanding palates. The winery is home to the Emina Wine Museum, where visitors can explore all the facilities on site and journey into the culture and world of wine. Our La Espadaña Restaurant in San Bernardo, as well as our Rural Emina Hotel, both situated beside the winery, allow you to take your visit to the next level and enjoy a complete oenological and gastronomical experience.
Experience it all
Feel a 360 degree experience in our winery and vineyards.
We want to share with you what we enjoy the most.
Address:
Carretera de San Bernardo S/N Valbuena de Duero (Valladolid)
GPS coordinates
Latitude: 41.639444 (41° 38′ 22″ N) | Longitude: -4.258333 (4° 15′ 30″ W)
Telephone number:
34 983 68 33 15
Email:
emina@emina.es