History of
Emina Rueda Winery
2007 saw the birth and blossoming of Emina Rueda, situated in Medina del Campo (Valladolid), overlooking the majestic La Mota castle. This modern building houses the latest technology for the production of quality white wines and is equipped with facilities that not only reduce energy consumption, but also allow for the use and production of environmentally-friendly energy sources. Verdejo grape variety native to the Rueda Denominación de Origen, is both renowned across the world and the sort most favoured by this winery.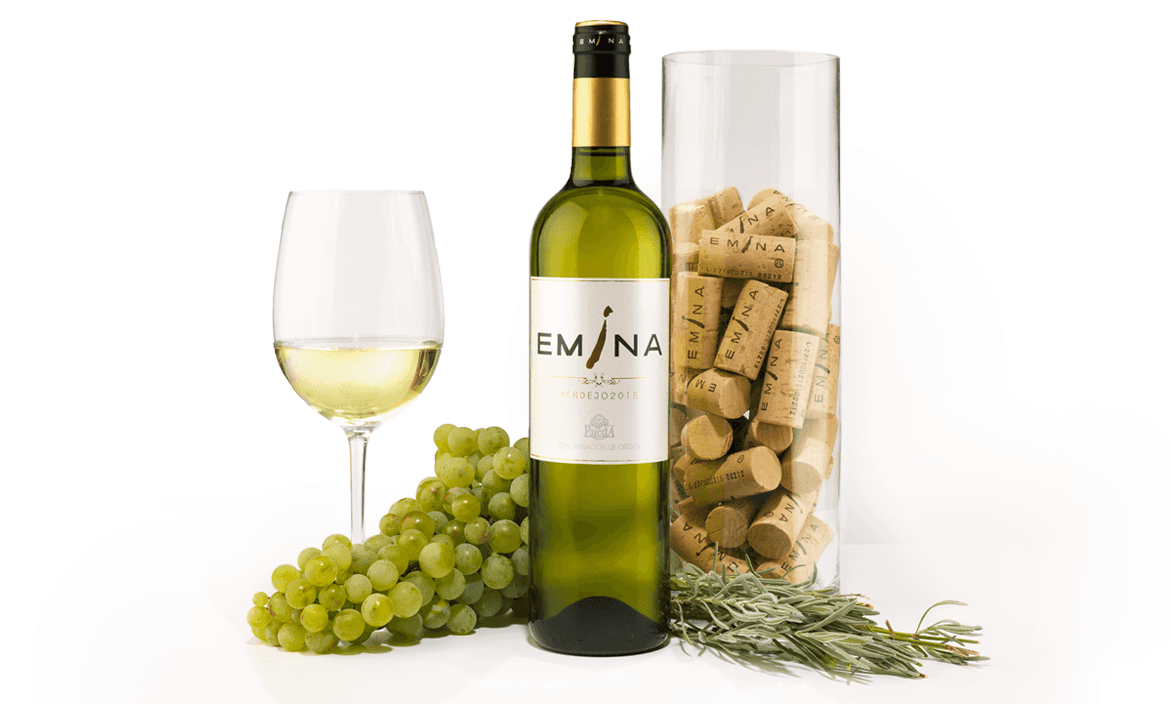 Emina Rueda boasts 170 hectares of land at its disposal, on which it also cultivates other varieties such as Sauvignon Blanc, Chardonnay, Gewürztraminer and Viura, which bestows a distinctive and definitive character upon their wines. The staple wines produced in this winery include: Emina Verdejo, Emina Rueda, Emina Sauvignon, Barrel-fermented Emina Verdejo, Heredad de Emina Chardonnay, Heredad de Emina Gewürztraminer, Barrel-fermented Heredad de Emina Chardonnay, Emina Sparkling Brut Nature, Emina Sparkling Rosé y Emina Sparkling Off-Dry.
Emina Rueda Winery
Location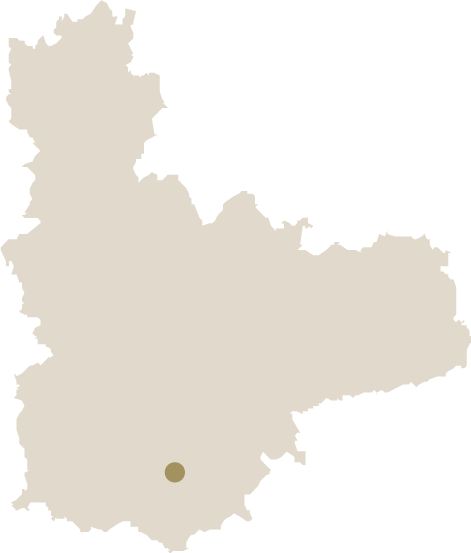 This winery, located in the town of Medina del Campo, within both the province of Valladolid and the Denominación de Origen of Rueda, enforces and duly demonstrates Matarromera's firm commitment to I+D+i and sustainable energy. This modern edifice, erected among historic surroundings, spills out onto the landscape of the La Mota Castle and is encompassed by a sprawling garden of white grape varieties that bloom to become unique and original wines, and olives which lend themselves to the production of an exceptional Castilian olive oil. The winery's facilities are frequented by visitors looking to explore wine tourism, in this area known for its use of French oak barrels, which serve to exalt its structured and fresh Verdejo wines and impart them with complexity and consonance.
Experience it all
Feel a 360 degree experience in our winery and vineyards.
We want to share with you what we enjoy the most.
Address:
Ctra Medina del Campo – Olmedo km 1,5 (salida 157 de la A-6) 47400 Medina del Campo (Valladolid)
GPS coordinates
Latitude: 41.3104717 (41° 18′ 37″ N) | Longitude: -4.8960243 (4° 53′ 45″ W)
Telephone number:
34 983 80 33 46
Email:
eminarueda@emina.es