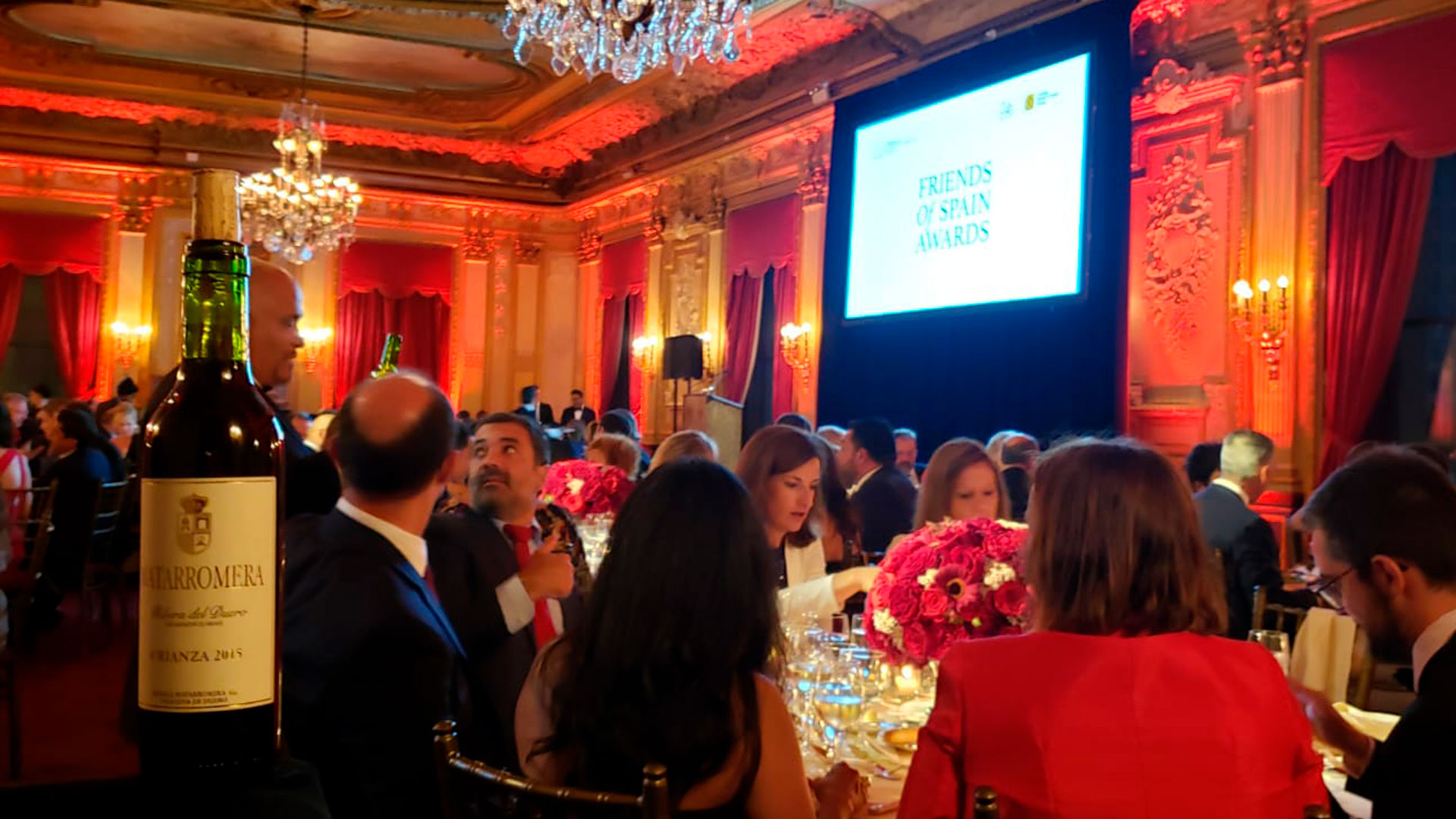 Bodega Matarromera wines stole the limelight at this morning's gala dinner organised by the Forum of Renowned Brands in New York, on the occasion of its 20th anniversary, with the aim of promoting the image and prestige of Spain and its companies in the United States. The iconic Metropolitan Club in Manhattan, the venue chosen for this event, hosted the recognition ceremony for the "Friends of the Spanish Brand and Friends of Spanish brands in the United States.". We would like to publicly thank all of those individuals, companies or institutions that have stood out for their association with or support of Spain in the United States within the scope of their respective professional activities,  As such, our winery has honoured one of its best customers in the USA, Gaby Nehme, owner of Edgewater Wines & Spirits, as a Friend of the Spanish Brand.
The Forum of Renowned Spanish Brands (FMRE) is made up of brands that are leaders in their respective industries and in terms of international exposure, as well as various public administrations. In total, two ministries, three public bodies and more than 100 companies have been involved in the Forum since it was founded in 1999. Bodega Matarromera became the first company in Castile and León to join this alliance over two years ago.
Currently, Bodega Matarromera is active in more than 80 countries outside of Spain, representing 35% of its annual turnover. The U.S. is its second largest foreign market, particularly the states of New York, Florida, Pennsylvania, Georgia and Texas. Its presence on the American continent dates back to the winery's beginnings in 1988 and since then it has received awards and accreditations from leading American promoters and prestigious international magazines such as Wine&Spirits, which included the company in their Top 100 Wineries of 2014.