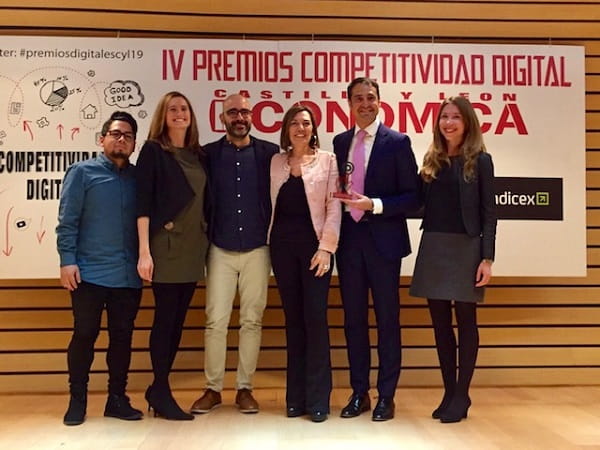 The judges valued the strong digital presence that the company maintains thanks to all its digital assets, as well as the joint and continuous strategy over time that enable it to have an important number of followers, keep excellent customer service, reputation, positive presence and effective e-commerce management.
The Minister of Agriculture and Livestock, Milagros Marcos, was responsible for delivering the award at the gala held last Thursday in Valladolid, which was attended by more than 300 people.
The rest of the winners were Quiero Viajar Sola as Best Blog, Textiles Montecid as Best Communication/Marketing, Madison MKas Best Social Media Agency, Asociación Iniciativas Empresariales as Best Public Initiative, Colegio de Economistas de Valladolid as Best APP and FarmaciaGT.com as Best Rating in Índicex.