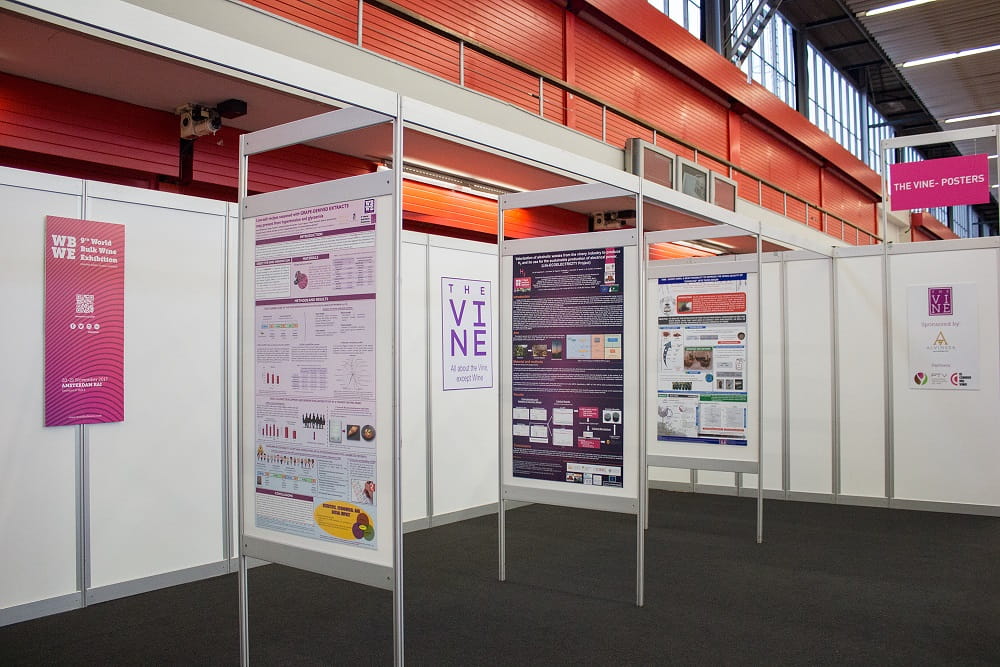 Bodega Matarromera has been awarded the 2017 Vine Science Prize at the World Bulk Wine Exhibition (WBWE) for a project that studied how grape extracts can supplement a diet using a lower salt content and improving blood sugar levels. Last Tuesday the WBWE, held in Amsterdam, hosted the awards for the best scientific poster.
At this scientific competition, that took place at the ninth annual prestigious international WBWE wine conference, with the collaboration of The Wine Technology Platform of Spain (PTV), the wine-making company participated alongside the CIAL-CSIC (Institute of Food Science Research and Spanish National Research Council) and the Alicia Foundation, presenting the project "A new range of foods with low salt content and seasoned with grape extract: a culinary development and functional evaluation in the prevention of arterial hypertension and the control of glycemia".
Out of the 10 participating investigations from Spain, Chile and Peru, the World Bulk Wine Exhibition scientific judging panel decided to award the Prize, sponsored by Alvinesa and endowed with €3,000, to the Bodega Matarromera and CIAL investigation. The investigations presented by the LIFE Ecoelectricity Project and the University of Cadiz were awarded as runners-up.
These awards, that took place this year for the fourth time, recognise those scientific investigations related to the extraction or application of vine or grape derivatives, as well as waste treatment. It is a competition of scientific posters displayed at The Vine, a specialised conference that hopes to generate synergy between all the business that arises from grape and vine products, and promote a circular economy within the wine industry to make its assets more profitable, in addition to improving sustainability and respect for the environment.
Bodegas Familiares Matarromera has been working along these lines with different projects aimed at taking advantage of all the extracts derived from grapes in order to improve the health of consumers and of society, and its commitment to sustainability.