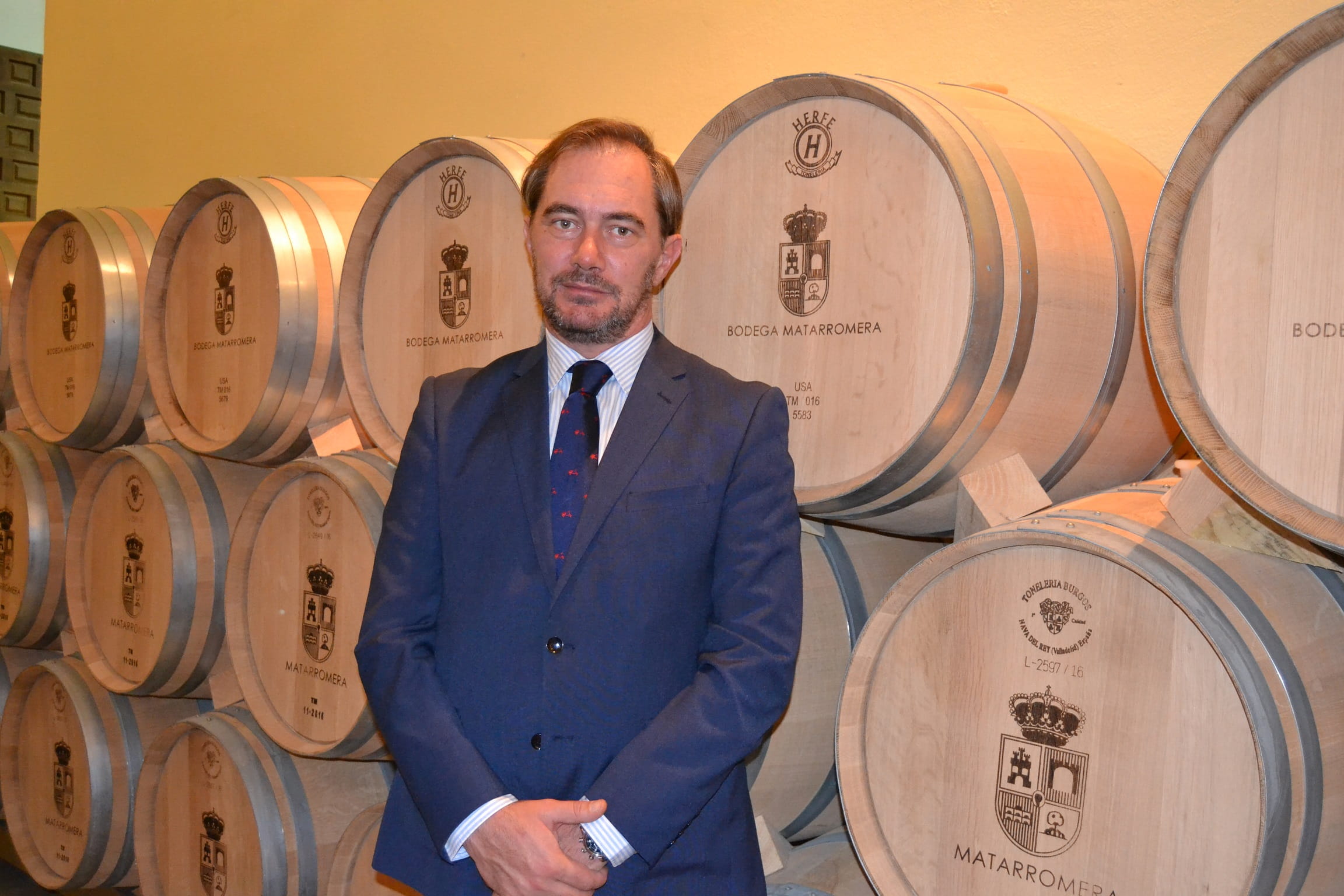 The Management Board of Bodega Matarromera SL has approved the appointment of David de la Calle Armesto as the general director of the winemaking company. De la Calle will report directly to the chairman and managing director, Carlos Moro. The role of the new director general will be to strengthen the growth strategy of Bodegas Familiares Matarromera and to lead the new generation of executives in the company.
David de la Calle has ample experience in the food processing industry and is a professional with extensive experience, as well as the highest level of managerial and team leadership skills. The new general director is 45 years old, has a degree in Business Management from the University of Valladolid, a Masters in Food Business Management from the Open University of Catalunya, a Masters in Integral Logistics from ICIL (the Catalonian Institute of Logistics) and a Masters in General Management from the IESE Business School. He was the general director of Cadena de Valor de Calidad Pascual, being a member of the Board of Directors for more than 10 years. Previously he was a manager for Aguas Minerales Siete Valles and a founding partner of the company DLR.
Carlos Moro, the chairman and founder of Bodegas Familiares Matarromera, states that "the appointment of David de la Calle signifies a strategic decision for our organisation in order to handle our plans for growth in the current global market context. Without doubt, his high level of professionalism and knowledge of the food processing industry will guarantee our success in handling the business challenges we will face in the coming years".
"I am truly excited to join a leading international company like Matarromera, for its commitment to innovation, excellence and business ambition, recognised throughout Spain and in numerous markets. The growth that they have experienced in recent years and their plans for expansion are a great professional challenge", affirms David de la Calle, who will form part of the company's Executive Committee and will be reported to by the various directors of: Administration and HR, Sales, Operations, Quality, Oenology, Communication, Wine Tourism and CSR and R&D.
With this new appointment, Matarromera takes one more step forward in its business consolidation, strengthening its executive structure to continue with its constant evolution and facing its important growth challenges with guarantees.