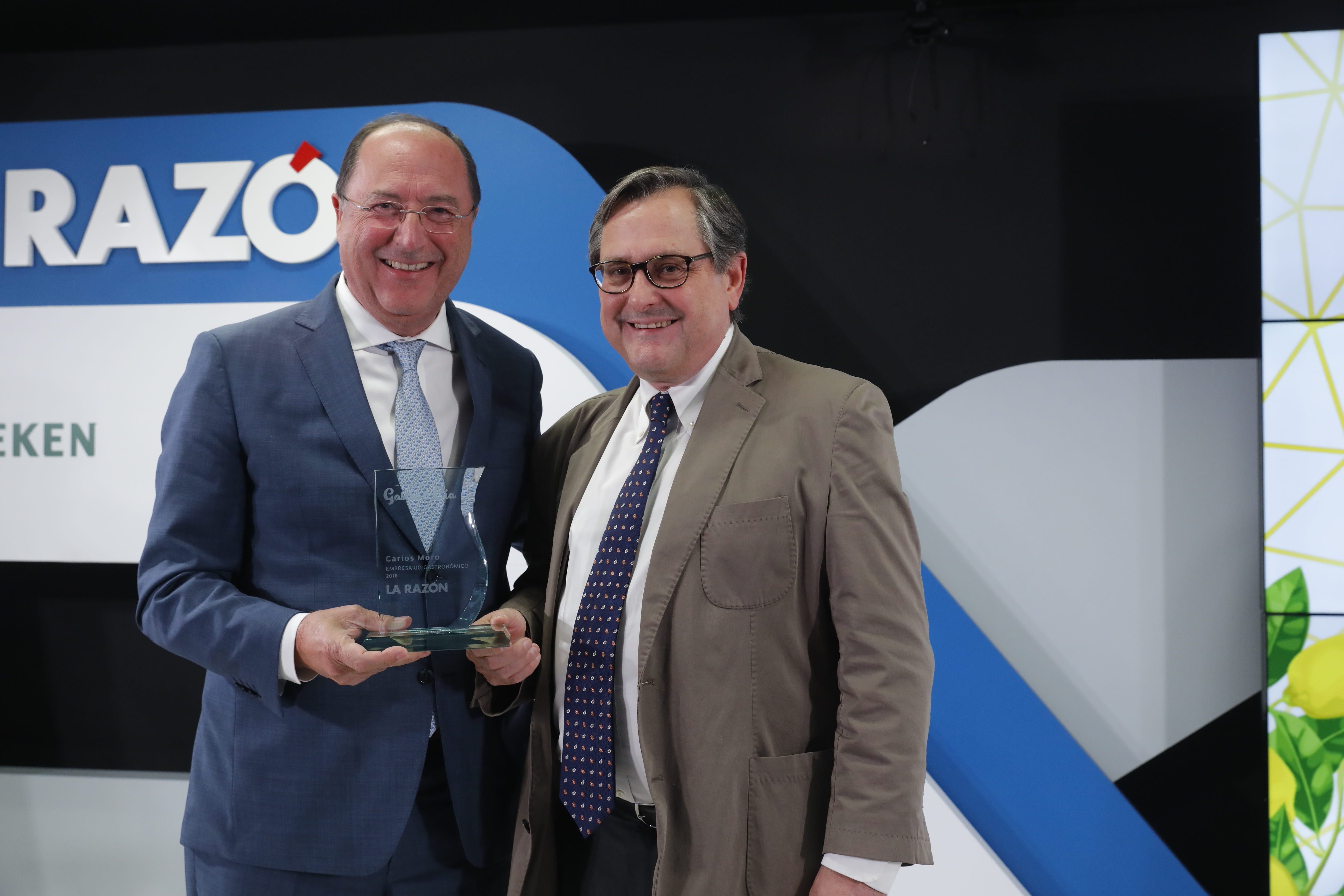 Yesterday Carlos Moro won the Best Gastronomic Businessman of the Year award at the third Gastro & Cía awards, organised by La Razón. The newspaper's own director, Francisco Marhuenda, handed over the award to the manager of Bodegas Familiares Matarromera at the event organised at the newspaper's headquarters in Madrid.
Carlos Moro, in his acceptance speech, praised the fact that the businessmen were being rewarded and asserted that the team which he "has the honour of directing in this world in which there are so many great businessmen as well as amazing products", deserved the credit.  He also acknowledged how much the award means for Bodegas Familiares Matarromera.
This award is considered to be a landmark in the world of gastronomy and amongst the rest of the award winners were sommelier Rafael Sandoval, the head chef of the restaurant 'A´Barra', Juan Antonio Medina, as well as his head waiter, Jorge Dávila and Ramón Freixa as best chef.