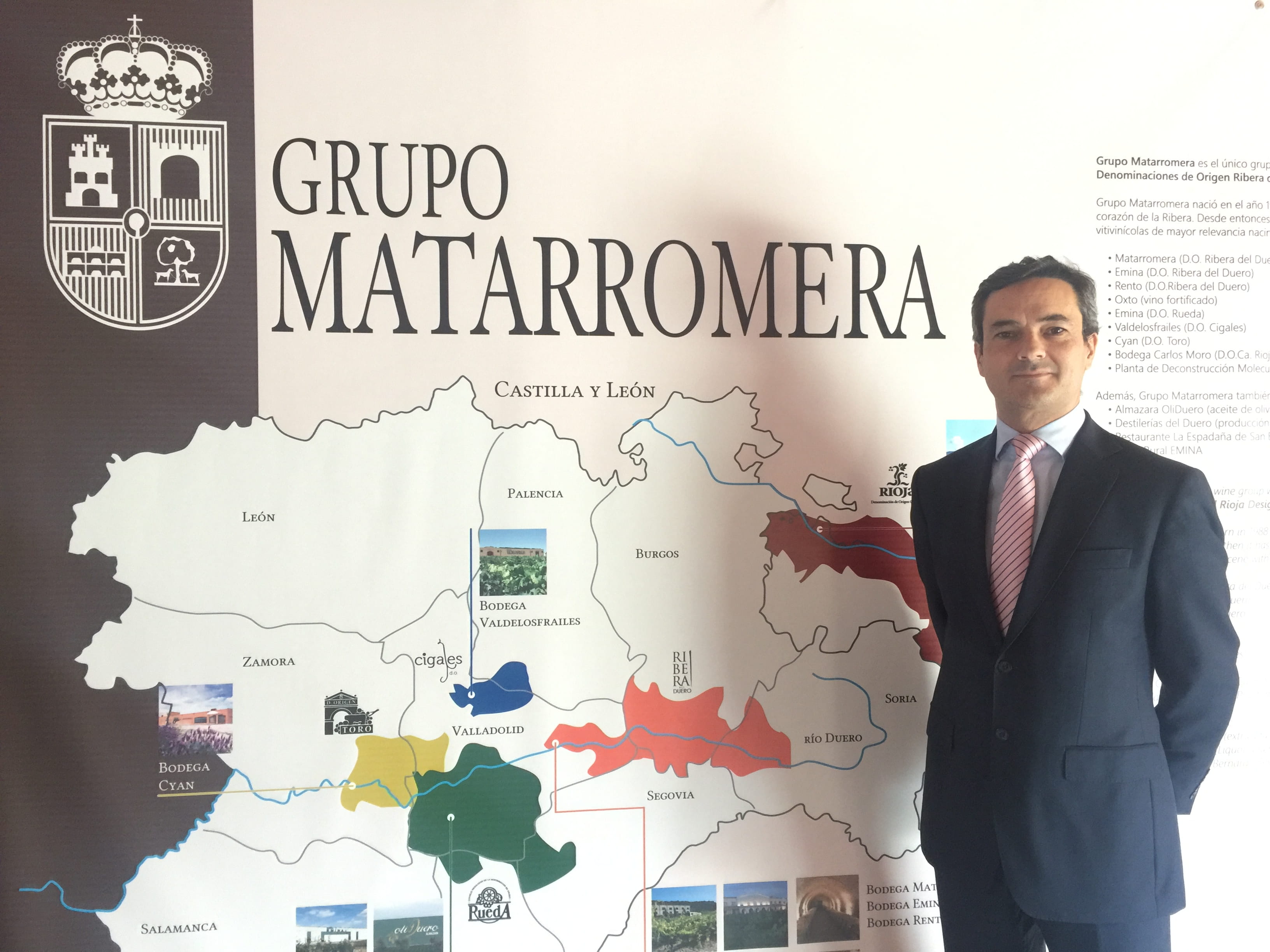 Grupo Matarromera has strengthened its international commitment with the incorporation ofJavier Rozas Martín, who is to join as export director.Rozas will report directly to the company's general management of sales and marketing, led by Javier Cornadó.
Internationalisation has been one of this wine group's objectives since its inception and this year it intends to take another step in foreign markets, its main objective being to increase the turnover percentage of this business until, in the medium term, it reaches 50% of the same. To this end, it has decided, among other things, to strengthen the export department now composed of more than 10 people.
MAIN OBJECTIVES
Javier Rozas plans to work together with his export team on an internationalisation plan to stimulate the company's growth in markets such as Europe, America and Asia.He is going to focus on projects,which are vital to the group, such as Carlos Moro Family Wines, Matarromera and Emina. WIN non-alcoholic wines, Granza organic products and wines from the wineries of Bodega Valdelosfrailes (Designation of Origin Cigales) and Bodega Cyan (Designation of Origin Toro) will be perfect to work on, as these categories and products have great growth potential in countries and key markets in the world such as Europe, Canada and the USA.
The company's new director of exports has a Bachelor in Business Administration from the University of Salamanca with training in Strategic Marketing at the prestigious KELLOGG business school in Chicago.
Javier Rozas has more than 17 years' experience in the Wine and Spirits sector occupying positions of international responsibility and management in leading companies of the sector such as Grupo Diego Zamora and González Byass.
"Throughout my professional career I have had the honour of representing iconic Spanish industry brands in international markets. This company's track record makes it ideally suited to carrying out a successful project. For me it is an opportunity and a new challenge to build an international horizon for Grupo Matarromera", says Javier Rozas on beginning the next stage of his career in the wine group.
Matarromera Group is mainly engaged in viticulture, producing high-end wines in different wineries located in the five most prestigious Denominations of Origin in the country (Ribera del Duero, Rioja, Rueda, Cigales and Toro). In its cellars, wines of international prestige are produced. In addition to wines, Grupo Matarromera produces non-alcoholic wines (WIN), distillates (Heredad de Aldor), extra virgin olive oils (Oliduero), polyphenolic grape extracts for high cuisine (Vinesenti) and high-end grape based cosmetics (Esdor). R & D & I, sustainability and internationalisation are the pillars of this wine group for the success and development of its activity.