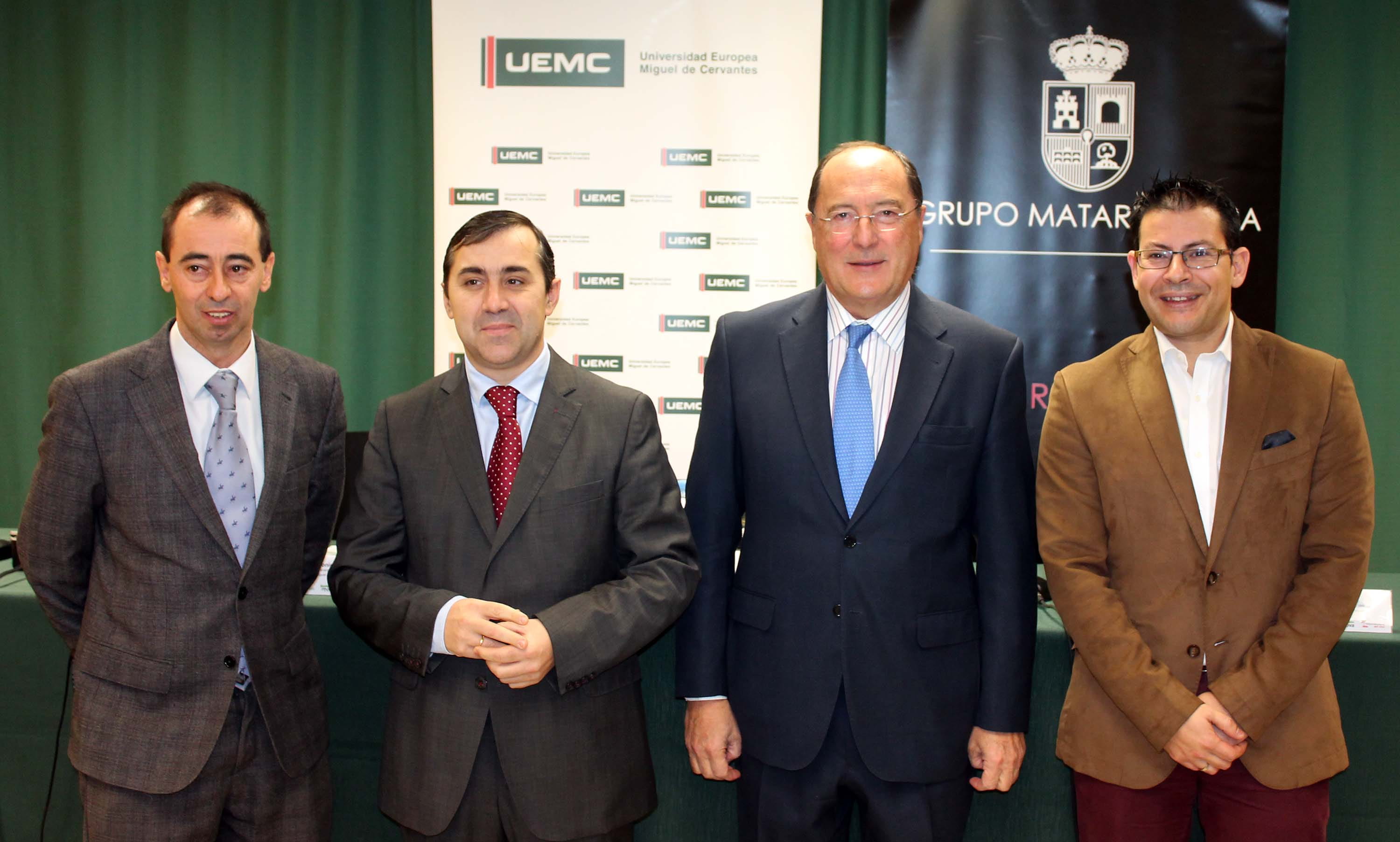 Matarromera Group is set to launch its Masters in Management for Wine-making Enterprises, recognised as an official qualification by the Miguel de Cervantes European University (UEMC) in Valladolid, together with Excellence Innova, the company behind the creation of this platform and that oversees the running of the International Wine Campus.
The Masters course, undertaken in its entirety online, will be opening up enrolment for this unique training opportunity for 30 lucky students, not only from Spain but across all of the additional twenty-one Spanish-speaking countries. The course will be completed over the course of one year, from 21 March 2017 to 30 March 2018, with the second call for applications opening in October. The content of the Masters course has been designed and developed by Matarromera and the various modules will be taught by tutors from the company who are experts in their respective fields.
The academic programme is directed at wine-making professionals, winery owners, executives who are looking to redirect their professional career towards the world of wine, students of wine-making, agricultural, chemical and industrial engineers, graduates in biotechnology, business management, business studies, etc. With the course being carried out entirely online, it is open not only to those living in Spain, but also to those in other Spanish-speaking countries such as Mexico.
The Miguel de Cervantes European University is looking to offer specialized, high-quality training with this new qualification, which is facilitated through the collaborative support of one of the world's leading wine-making enterprises, Matarromera Group. The University is stepping into Matarromera's world to learn about the specific requirements demanded by a booming industry, which will serve to boost the employability of students undertaking the Masters course.
This postgraduate course will consist of 1,500 hours and constitutes 60 ECTS (European Credit Transfer and Accumulation System) credits. Those interested can find more information, without any obligation, by emailing info@campusdelvino.com or at www.campusdelvino.com.
With this Masters course, Matarromera Group takes a further step towards achieving their goals of spreading the word and world of wine, sharing first-hand knowledge and experience, as well as promoting jobs and education in rural areas.
The course will equip students with knowledge of wine-making culture and stress the importance of both the earth and the vine, for the origins of any fine wine lie at root level. Students will also develop their understanding of oenology, various wine production methods, grape varieties and advanced techniques of modern wine-making.
The course will also cover business management content from an economic point of view, covering topics such as finance, along with its logistics and modus operandi, the importance of pursuing quality, research, development and innovation and, of course, sales and marketing techniques across a variety of mediums. There will also be a module on the marketing techniques and tools used in the world of wine, use of new marketing mediums and Web 2.0, as well as wine-tourism and the social responsibility of businesses in this particular milieu.
Thanks to this Masters in Management for Wine-making Enterprises, students will be endowed with the latest and most comprehensive first-hand knowledge of what it means to run a winery, both as a wine-making establishment and as a business. Those enrolled in the course will also develop the knowledge and skills necessary for entering and excelling in the labour market, which requires professionals to be qualified to the highest degree, both in terms of proficiency and practical aptitude.