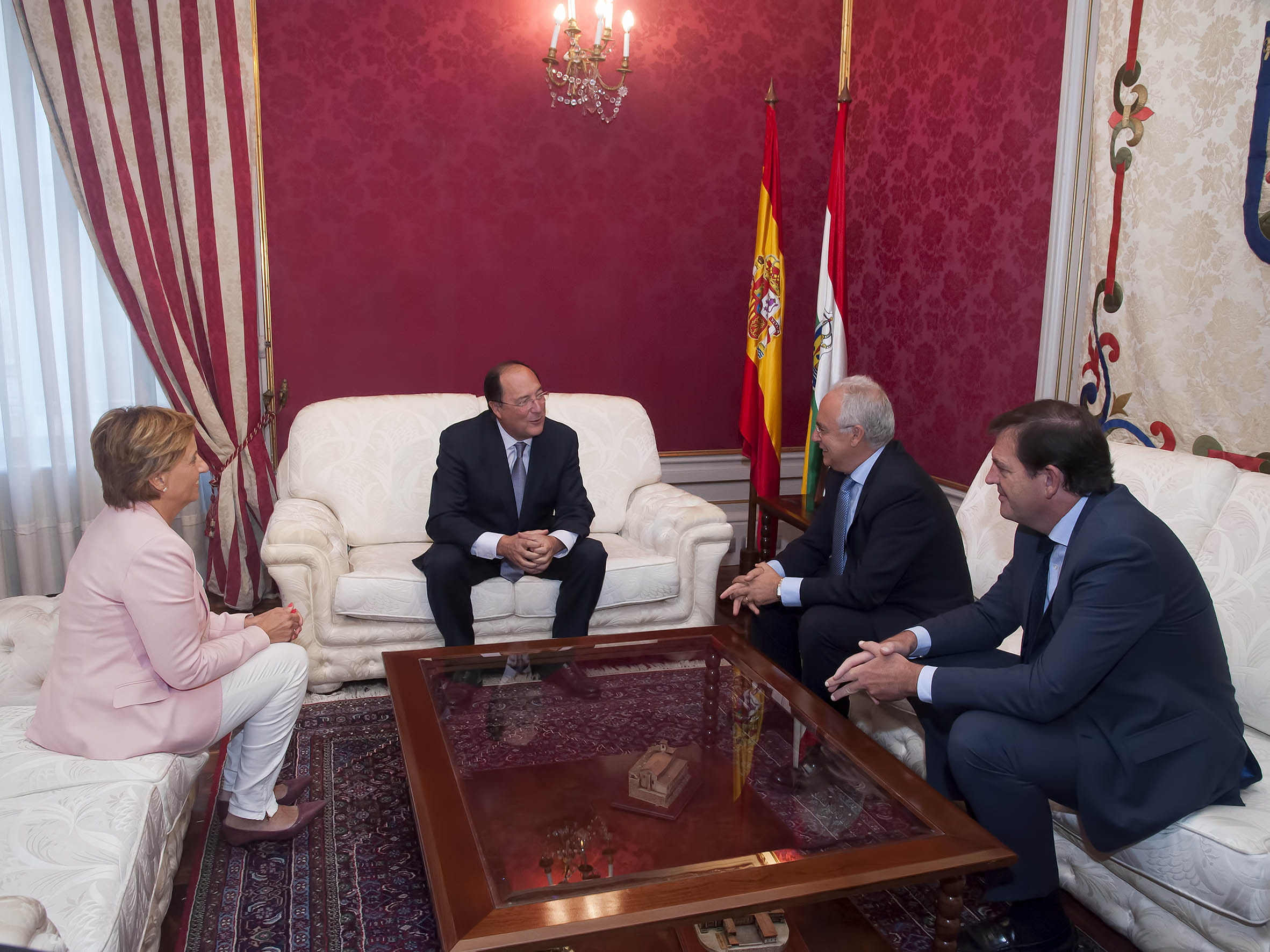 Carlos Moro, President of Matarromera Group, has been honoured with the National Innovation Award 2016 under the "Innovative Career" category.
This award, issued by the General Secretary for Science, Technology and Innovation from the Ministry of Economy and Finance, seeks to recognise business owners and entrepreneurs with a professional career of at least ten years behind them, in which innovation figures as one of their enterprise's defining features.
The National Awards for Innovation and Design is one of the most prestigious awarding institutions in Spain, which hands out honours in recognition of businesses and professionals who are a cut above the rest on account of their exceptional careers and exemplary successes in the field of innovation. These awards acknowledge innovation as an essential element in increasing the competitiveness and economic performance of businesses, as well as improving the quality of life of the public.
The jury was chaired by María Luisa Poncela, General Secretary for Science and Innovation, and its members consisted of María Helena Antolín Raybaud, Maria Luisa Castaño Marín, Helena Herrero Çtarkie, Alejandro Legarda Zaragüeta, Francisco Marin García and José Ignacio Nicolás Correa. The jury singled out Carlos Moro for the skill, aptitude and leadership he has demonstrated over the course of his professional career.
Other businesses to be awarded prizes this year include the Galician Agency of Innovation and Cosentino Group for "Innovative Public Procurement" and "Internationalization" respectively.
In previous years, this award has gone to various highly influential Spanish figures such as Mr. Manuel Torres Martínez (2015), Mr. Juan Miguel Villar Mir (2013), Mr. Joaquín Moya-Angeler Cabrera (2012) and Mr. Enrique de Sendagorta Aramburu (2011), among others.
In the words of Carlos Moro, "It is a huge honour to receive this prize as it is awarded in recognition of the efforts of SMEs committed to Innovation and Development, which is exactly what Matarromea, The Carlos Moro Winery and Esdor set out to do, and this award propels us to increase the effort and support we invest in I+D+i even further".
An Innovative Career
The jury acknowledged and praised Carlos Moro for pursuing a career committed to innovation, in which he went about introducing innovative processes and products in the wine industry whilst demonstrating care and concern for the environment and sustainability, alongside implementing I+D+i as a core strategy for increasing competitiveness.
On finishing University in 1975 with a degree in Agricultural Engineering, Moro served as an Agricultural Engineer in the Ministry for Agriculture, whilst simultaneously juggling a role as Deputy Secretary-General for the Spanish Food and Drink Industry Federation (FIAB).
In the 80s, Moro worked as an Engineer for the Agricultural Industries Confederation, and later joined the Senior Board for Civil Servants to the State and Senior Board for Information Systems and Technology. In addition to this, he held a position as a professor of Information Technology and Artificial Intelligence at the National Institute of Public Administration.
Moro has also worked as Deputy Assistant-General for IT and Statistics at the Spanish Public Employment Service (INEM), where he developed and improved INEM's information system, leading to the complete computerization of all job centres and unemployment benefit centres.
In 1991 he joined the Ministry of Industry, where he formed part of a board which selected projects which covered areas such as Renewable Energy, Research, Innovation, The Environment and Information Technology.
When he served as Directorate-General for Civil Services, answering to the Ministry of Public Administration, he created one of the first artificial intelligence systems which, thanks to the Penélope project, allowed the Ministry to track workers and individuals in order to find them specific employment positions that coincide with their profiles.
He was also a member of the committee which created the 2nd I+D Plan for the Aeronautical Industry, another role assumed under the realm of the Ministry of Industry, where he fostered a bid to work more closely with the Association of Aerospace Material Constructors (ATECMA).
The various positions Moro has since held include General Secretary for the Technical Association of Builders of Aeronautical Materials and Manager for Aeronautical Industries at MINER, alongside having represented Spain at CMO negotiations as an Intergovernmental Board Member.
For more than two decades, Moro's businesses have invested heavily in I+D+i projects, putting almost 40 million euros into supporting such causes over the course of this period. As a result, within the wine sector, it is Moro's company that dedicates the greatest percentage of its turnover towards I+D+i investment, almost 30% in fact, owing to which it has taken part in more than 60 research projects and developed seven international patents. The jury also made a point of praising the prize-winner's strong track record in the sphere of innovation in Spain.
Carlos Moro is conscious of the fact that when it comes to the company that he runs, innovation and sustainability form part and parcel of its general running and core strategy. Matarromera Group has a large number of projects and patents under its belt, presently pursuing more than 12 lines of research which include traceability, the constant improvement of its practices, the crafting of alcohol-free wines, the extraction of polyphenols, the creation of a wide range of functional cosmetics and the development of health-boosting supplements.
Sustainability and energy efficiency
In the same vein, this award has given the laurate a nod of approval and token of appreciation for the great effort that his company invests in their environmental and energy efficiency program, which is encapsulated in its "A Sustainable Matarromera for Planet Earth" project. This scheme enforces a plan of action governed by sustainability, which in 2012 received the European Environmental Prize for Spain, awarded by the European Commission's Entorno Foundation, and which was placed into Moro's hands by Their Royal Highnesses the Prince and Princess of Asturias themselves.
This prize is but one of many that adorns the company's shelves: in 2006, the company was recognized as the first wine-making centre in Spain with an integrated sustainable development program; 2007 saw Matarromera win the "Best Envrionmental SME" Award from Spain's IESE Business School, as well as the prize for "Best Solid Biomass Eco-innovation Action Plan" in 2010 from the Biodiversity Foundation and European Social Fund; and 2011 proved a particularly proud year for Moro's enterprise, winning the Renewable Energy Education Centre of Castile and León's "Ingenuity for Renewable Energy and Energy Efficiency" award, the "Five days" award for business innovation and the Hispano-German Prize for Innovation.