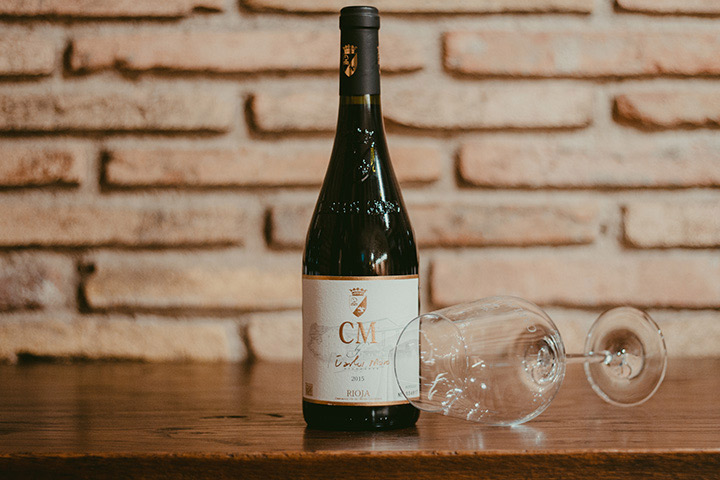 The Princesa de Girona awards celebrated their tenth anniversary this year and to celebrate it they made a toast at the subsequent dinner using CM from Bodega Carlos Moro. This is a very special wine because, in addition to bearing the initials of its creator, it was also the first wine from Bodega Carlos Moro in the Rioja D.O.C.a. The event was also historic due to Princess Leonor being in charge of awarding the prizes, this being her first official act in Catalonia.
CM from Bodega Carlos Moro is made in San Vicente de la Sonsierra, in La Rioja, from tempranillo grapes. It is aged for twelve months in French and American oak barrels. It is an intense, elegant and round wine. This is a benchmark product that has received numerous awards and recognitions, including the Silver Medal at the Brussels 2017 World Competition and the Silver Medal at Decanter 2017.
The chairman of Bodegas Familiares Matarromera, Carlos Moro, was one of the hundreds of guests who attended the dinner held at the Rey Juan Carlos I Hotel. This celebration has now been added to the other milestones in Spain's history that our company's wines have been involved in, including the presence of Bodega Matarromera at the wedding of the current King and Queen of Spain, for example.
Bodega Carlos Moro
The businessman and winemaker Carlos Moro's project in the Rioja DOCa (Qualified Designation of Origin) was launched in 2014, after years of searching for the best vineyards. He currently owns more than 20 hectares of vineyard spread across 23 plots of land located in San Vicente de la Sonsierra in La Rioja and Labastida in Álava, and 75 controlled hectares located in these towns as well as in Ábalos, a municipality annexed with San Vicente de la Sonsierra. One of his vineyards, Garugele, has just been recognised as a Outstanding Vineyard by the Rioja Qualified Designation of Origin. Bodega Carlos Moro produces the wines Carlos Moro Viña Garugele, CM, CM Prestigio, Oinoz Crianza, Oinoz by Claude Gros and Oinoz Verdejo.